According to UNFPA, disease outbreaks affect women and men differently, and pandemics make existing inequalities for women and girls and discrimination of other marginalized groups such as persons with disabilities and those in extreme poverty, worse.
This is the reality of many girls and women in the Agege community who are the breadwinners of the family. The girls are not left out as they have to struggle with access to sanitary materials such as pads.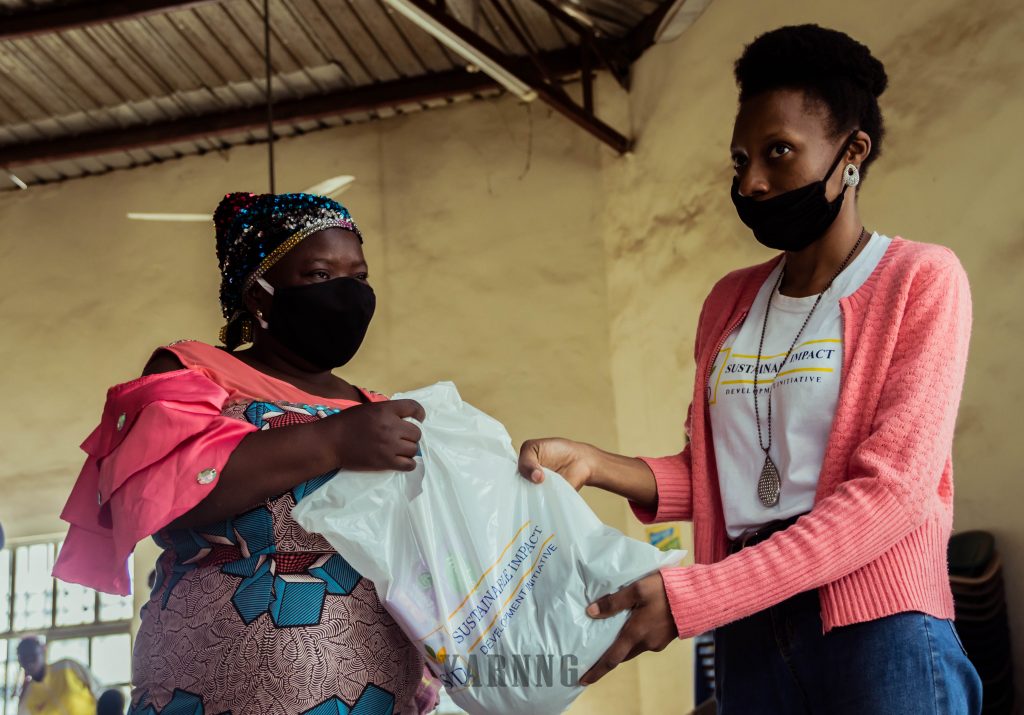 Project Aid is a COVID19 response developed by SID Initiative that is aimed at providing Food and Water, Sanitation, and Hygiene (WASH) items – hand sanitizers, pads, and locally made face masks to 200 girls and women living in slum communities in Lagos State, Nigeria.
With the grant from ShareYourself the second and final batch of distribution took place on the 27th of June, 2020 at the Agege community. The volunteers and team members in attendance began the sorting of items into bags. The distribution commenced immediately whereby the beneficiaries were arranged in an orderly manner outside the youth center which was used and attended to one by one. This was done in compliance with the social distancing rule.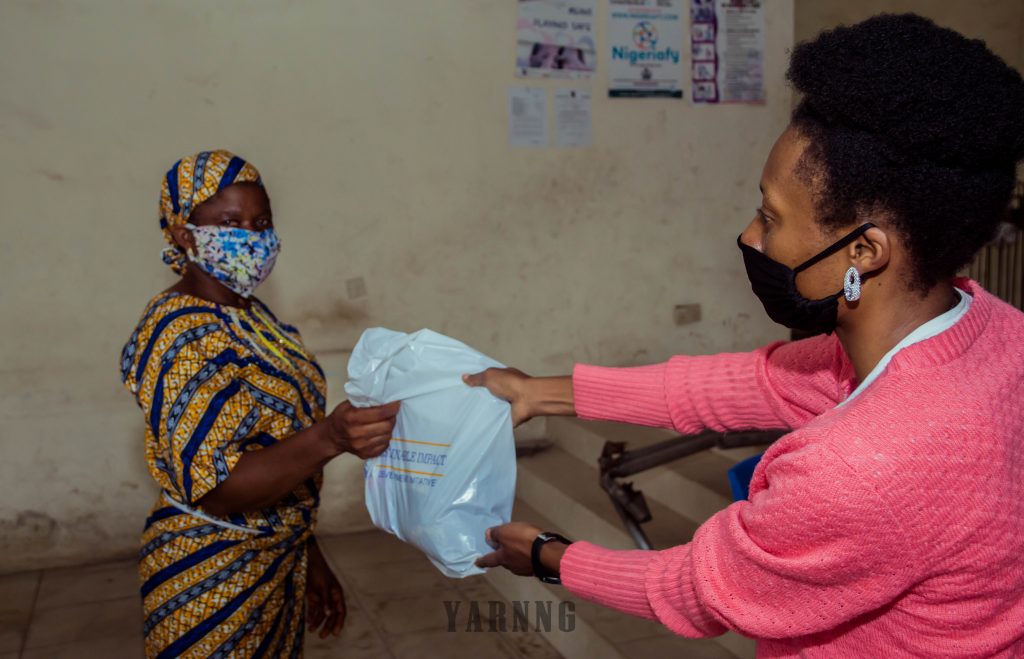 In partnership with the New HIV Microbicide Advocacy Society (NHVMAS), Ms. Blessing Adewunmi, a volunteer who is currently a Leaving No Nigerian Behind Champion (LeNNiB) with the aforementioned organized educated the girls and women on the prevention of unwanted pregnancy and sexually transmitted infections including HIV/AIDS.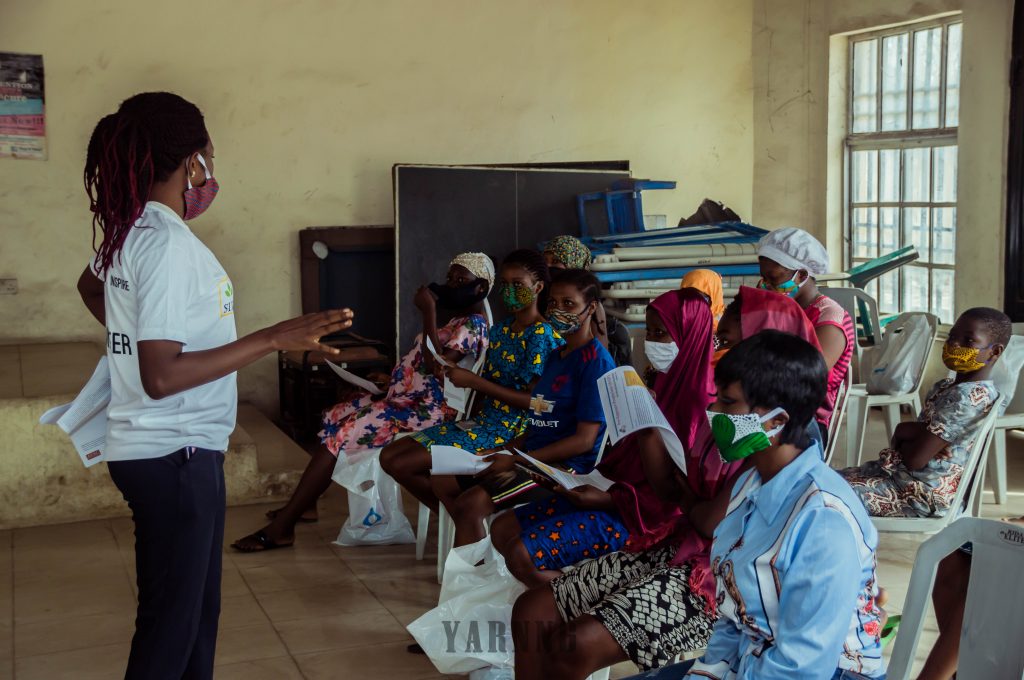 Also, sensitization on the prevention of COVID19 was ongoing as distribution was taking place. The project was highly successful as we reached a total of 127 girls and women in the community
with food items comprising of rice and beans and WASH items comprising of sanitary pads, hand sanitizers, and Ankara face masks. Hence, a total of 200 girls and young women were reached through Project Aid.