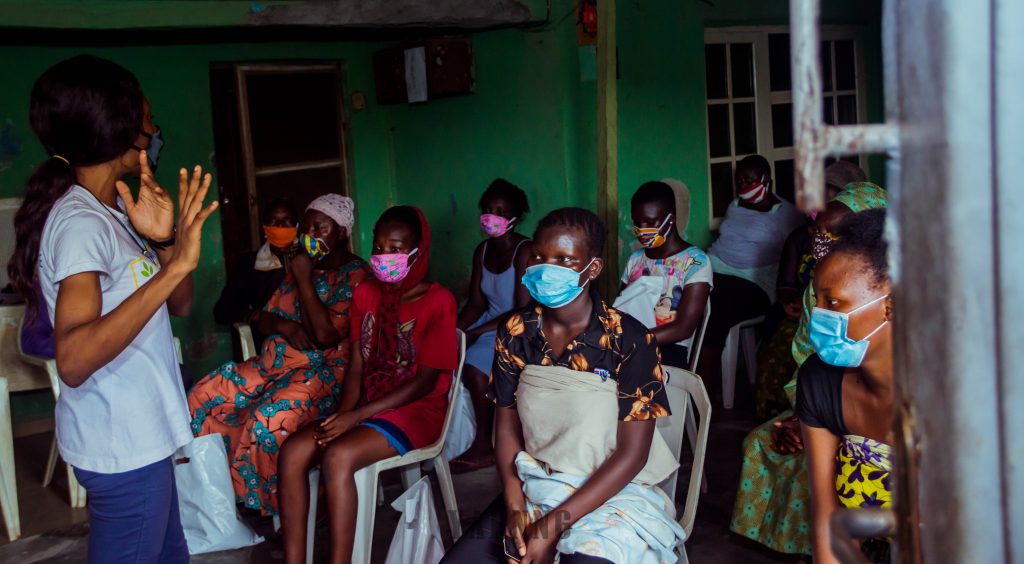 According to UNFPA, disease outbreaks affect women and men differently, and pandemics make existing inequalities for women and girls and discrimination of other marginalized groups such as persons with disabilities and those in extreme poverty, worse.
This is the reality of many girls and women in the Ebute-Ilaje community who are the breadwinners of the family. The girls are not left out as they have to struggle with access to sanitary materials such as pads.
Project Aid is a COVID19 response developed by SID Initiative that is aimed at providing Food and Water, Sanitation and Hygiene (WASH) items – hand sanitizers, pads, and locally made face masks to 200 girls and women living in slum communities in Lagos State, Nigeria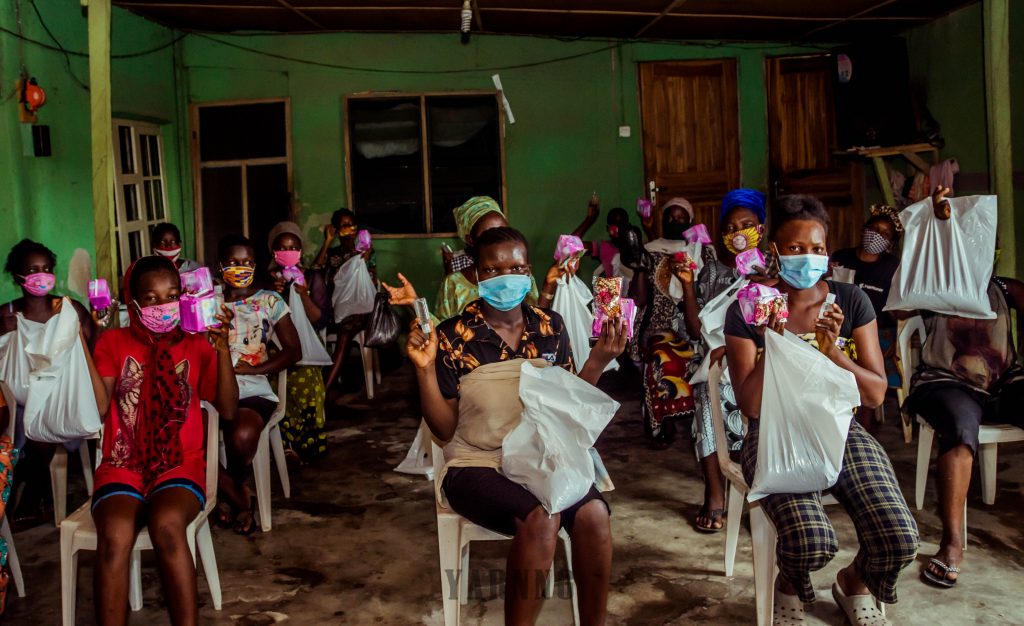 With the grant from ShareYourself, the first batch of distribution took place on the 30th of May, 2020 at the Ebute-Ilaje community. The volunteers and team members in attendance began the sorting of items into bags. The distribution commenced immediately in batches of 15 which was the maximum number the venue could accommodate taking into cognizance the social distancing rule.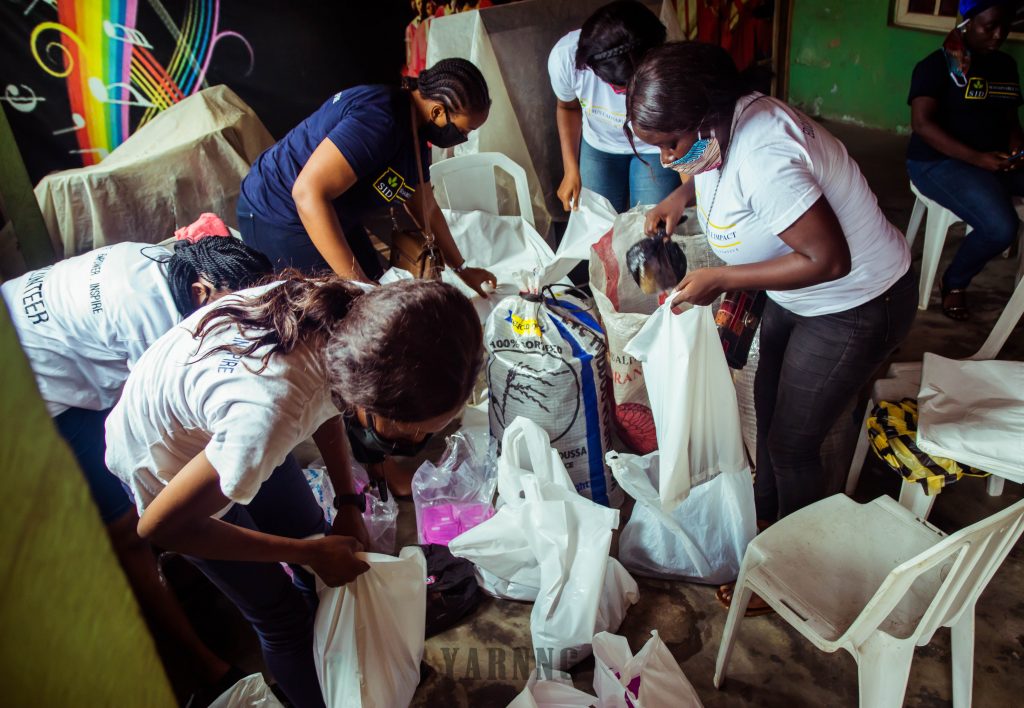 Ms. Blessing Ashi, the Programs Manager 2 sensitized the girls and women on effective hand washing and the COVID19. She educated them on the ways the virus can be transmitted and prevented. She also demonstrated the correct way to wash one's hand with soap and water and where this isn't available to use a hand sanitizer. Lastly, she demonstrated the right way to wear the Ankara face masks and urged them to stay home except where absolutely necessary to step out of the house.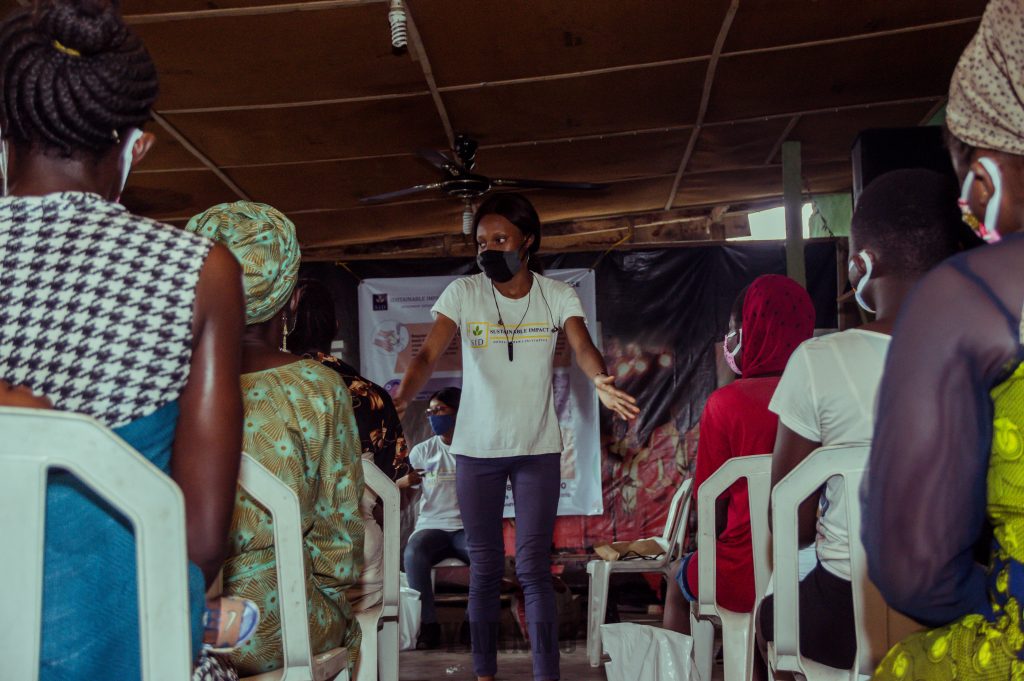 A total of 73 girls and women were reached with food items and WASH items comprising of sanitary pads, hand sanitizers, and Ankara face masks.