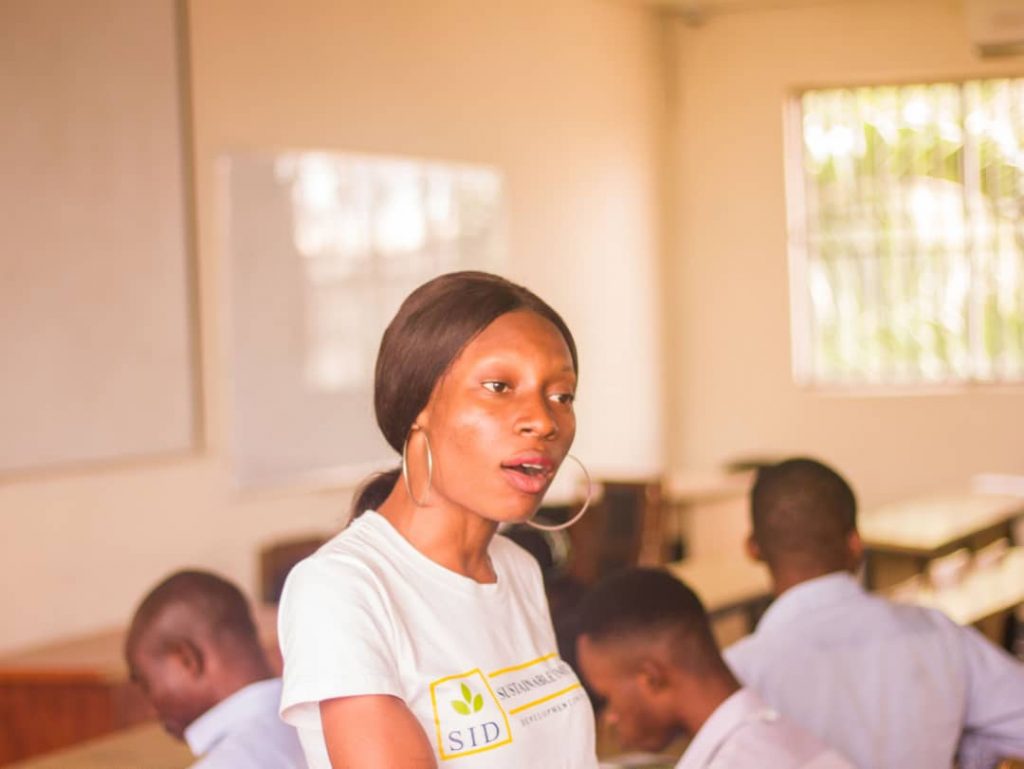 SID Initiative attended the University of Lagos Accounting Department CSR Program on Sexual Abuse. The workshop which aim was to educate and sensitize students in the department on the consequences of sexual abuse and ways in which we can ensure the reduction of sexual abuse in the universities.
The program started with a keynote speech which was given by the student advisor of the department, Dr. Ayo Oniku. He encouraged all the students to be on the watch out for their fellow students and not perpetrate the act. He added that there is no excuse or justification for rape and implored them to exercise self-discipline as the consequence for abuse is detrimental to the survivor.
Afterward, the representative from Sustainable Impact Development Initiative, Ms. Blessing Ashi spoke to the students about rape and sexual abuse. Blessing begun by asking the students what they knew about sex, sexual abuse and rape. She explained the essence of the topic to the student and how talking about sexual abuse among young people is paramount.
She highlighted the various types and forms of sexual abuse as well as ways to prevent, and treatment for the survivor. She concluded by stating that sexual abuse does not only leave psychological scars but it leaves a long-lasting health consequence on the survivor. She encouraged everyone to speak up as it was the major prerequisite for finding help.
A representative from the Guidance and Counselling Unit of the school, Mrs. Emmanuel, admonished the students on the need to always speak up and report any form of sexual abuse. She also encouraged students to ensure to always tell their whereabouts to at least one person when visiting a stranger. She concluded by encouraging the students to study well and champion their academic performance so as not to become vulnerable to any lecturer.
School outreaches are an integral approach to educating and shedding light on the misconceptions and misinformation on sexual reproductive health issues and gender equality.