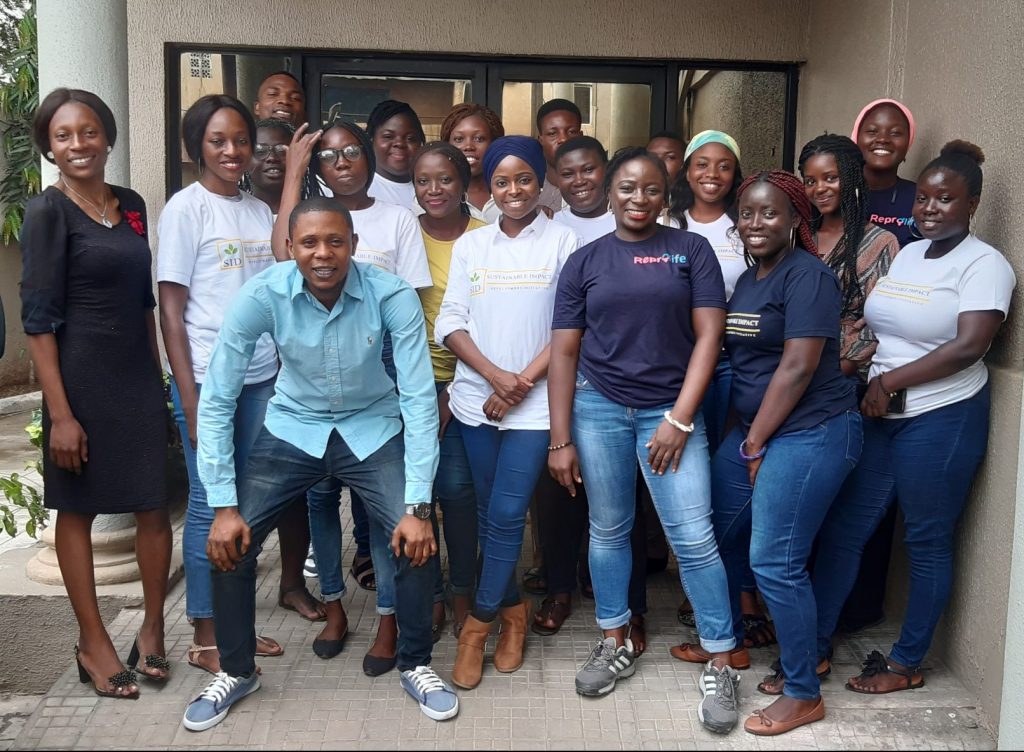 In partnership with Reprolife Nigeria, we organized a one-day capacity building workshop for the volunteers of both organizations on the 28th of September, 2019.
The volunteers were taken through a series of lessons on sexual reproductive and maternal health. The first session was facilitated by Mrs. Bose Deji-Oderinde who is an FLHE Master trainer. She took the volunteers on young people's Sexual Reproductive Health and the concepts and issues that surround it. During her session, the volunteers had to brain storm on some of the sexual reproductive health challenges faced by young people and proffer solutions to them.
This was immediately followed by another session on Maternal Health facilitated by Ms. Olajumoke Adebayo, Founder/Team Lead, Reprolife. She spoke about maternal health and the challenges that young people especially young mothers face. She also highlighted the relationship between maternal and sexual reproductive health.
Ms. Elizabeth Talatu Williams, the founder of SID Initiative welcomed the volunteers and provided a brief overview of SID Initiative vision and mission as well a run down of the programs scheduled for the year.
We understand the importance of capacity building and strengthening of young people to champion causes that they are passionate about which for us is the sexual reproductive health of young people.
We had 60 volunteers selected with 17 in attendance while the other volunteers who are based outside of Lagos participated virtually.