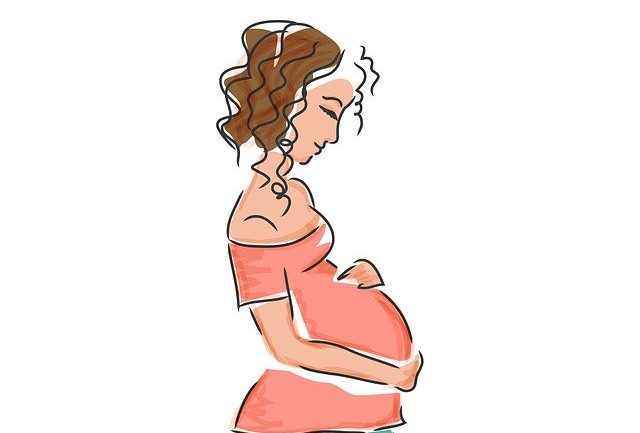 May 23rd is the International Day to End Obstetric Fistula. The theme for this year is End gender inequality! End Health inequities! End Fistula now!
In line with achieving the Sustainable Development Goal (SDG) Goal 3 – Ensure healthy lives and promote well-being and target 1 which is to reduce maternal mortality, this day is set to raise awareness on and advocate for the end to this preventable cause of stigma and death to our women and girls.
Nigeria accounts for 40% of fistula cases worldwide, yet more than 400,000 women remain untreated. [i]
What is Obstetric Fistula?
It simply means an abnormal connection between the vagina and the rectum or urinary tract (bladder or urethra). It occurs due to injuries during childbirth, female genital mutilation, or surgical procedures involving the genital and urinary tract.
Obstetric fistula is commonly a childbirth injury that affects teenage mothers, malnourished women, and those living in rural and sub-urban regions who are often low-income earners as they mostly cannot afford delivery at health centers and deliver with untrained and unskilled birth attendants. The affected woman would have gone through prolonging and obstructed labor and not be able to get an emergency cesarean section. The outcome of this traumatic experience causes a lack of blood supply to the tissues around the birth canal which die off leaving a hole between the birth tract and the rectum or urinary tract.
The woman suffers infection due to the leakages, pain, and incontinence. Other emotional and psychological effects include shame and isolation due to the smell; she becomes depressed due to social neglect from her spouse, family and friends. In some cases, the woman could die from the infection as she cannot afford necessary surgical care.
Today, we make this call to action:
We come together to put an end to child marriage; Stakeholders such as parents, community, and religious leaders need to speak up against this act and we need policies and enforced laws criminalizing child marriage with weighty punishments.
Education of the girl child: The higher the level of education, the longer a woman is able to delay her first pregnancy. Education also has a positive influence on the economic opportunities of women allowing them to able to afford maternal health services.
End Female Genital Mutilation (FGM): This is an act that also contributes to the risk of obstructed labor.
Health Equity: Improving access to affordable community health care services with equipped facilities and training of community health workers and birth attendants in several rural communities to promptly refer obstructed labor; this will reduce the need for women who deliver to seek the services of unskilled attendants.
Do you know any woman or girl with obstetric fistula?
Across Nigeria, there are centers that help women living with obstetric fistula and also provide surgical care, they include:
General Hospital, Calabar, Supported by UNFPA (services are free of charge)
Bingham University Teaching Hospital VVF centre, Jos.
National Obstetric, Fistula Centre (NOFIC) FMC Abakaliki, Ebonyi State.
Fistula Centre, Wesley Guild Hospital (OAUTHC), Ilesa, Osun State.
IPAS Nigeria www.ipas.org
Be sure to reach out to us at SID initiative, if you need any help. Share your stories and spread the word – End Fistula Now!
---
[i] https://nigeria.unfpa.org/en/topics/obstetric-fistula-0
judi online judi online judi online judi online judi online judi online judi online judi online judi online judi online judi online judi online judi online judi online judi online judi online judi online judi online judi online judi online judi online judi online judi online judi online judi online judi online judi online judi online judi online judi online judi online judi online judi online judi online judi online judi online judi online judi online judi online judi online judi online judi online judi online judi online judi online judi online judi online judi online judi online judi online judi online judi online judi online judi online judi online judi online judi online judi online judi online judi online judi online judi online judi online judi online judi online judi online judi online judi online judi online judi online judi online judi online judi online judi online judi online judi online judi online judi online judi online judi online judi online judi online judi online judi online judi online judi online judi online judi online judi online judi online judi online judi online judi online judi online judi online judi online judi online judi online judi online judi online judi online judi online judi online judi online judi online judi online judi online judi online judi online judi online judi online judi online judi online judi online judi online judi online judi online judi online judi online judi online judi online judi online judi online judi online judi online judi online judi online judi online judi online judi online judi online judi online judi online judi online judi online judi online judi online judi online judi online judi online judi online judi online judi online judi online judi online judi online judi online judi online judi online judi online judi online judi online judi online judi online judi online judi online judi online judi online judi online judi online judi online judi online judi online judi online judi online judi online judi online judi online judi online judi online judi online judi online judi online judi online judi online judi online judi online judi online judi online judi online judi online judi online judi online judi online judi online judi online judi online judi online judi online judi online judi online judi online