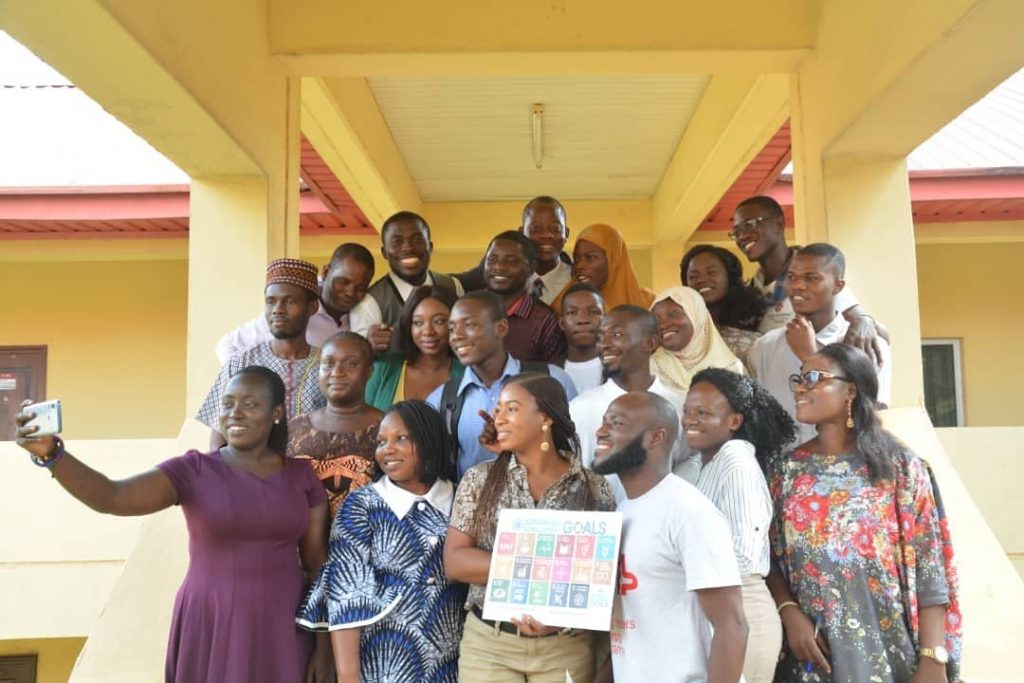 The Sustainable Development Goals (SDG) Network, Ogun State Chapter celebrated the International Youth Day event on the 29th of August, 2019 at Abeokuta, Nigeria.
The event brought together several stakeholders working on achieving the SDGs including young people and nonprofit organizations. The program had in attendance a representative of Nigerian Urban Reproductive Health Initiative (NURHI) 2, Ogun state.
SID Initiative founder, Elizabeth Talatu Williams spoke on the topic "Taking actions for the SDGs". She highlighted the was by which young people can take actions for the SDGs which include:
Identify an SDG you are passionate about or you identify with
Read up on the SDG and its indicators
Ask yourself "Why" you want to work on this SDG
Search for persons that have a similar passion for that SDG
Develop a strategy towards achieving that SDG
Partner and Collaborate with Organizations and individuals working towards this SDG
Implement your strategy
Monitor and Evaluate
Report
Review the project, identify challenges faced and successes recorded.
Afterwards, a brainstorming session took place which involved the youth advocates and SDG champions developing practical ways to achieve the SDGs. The event had in attendance about 50 young people.