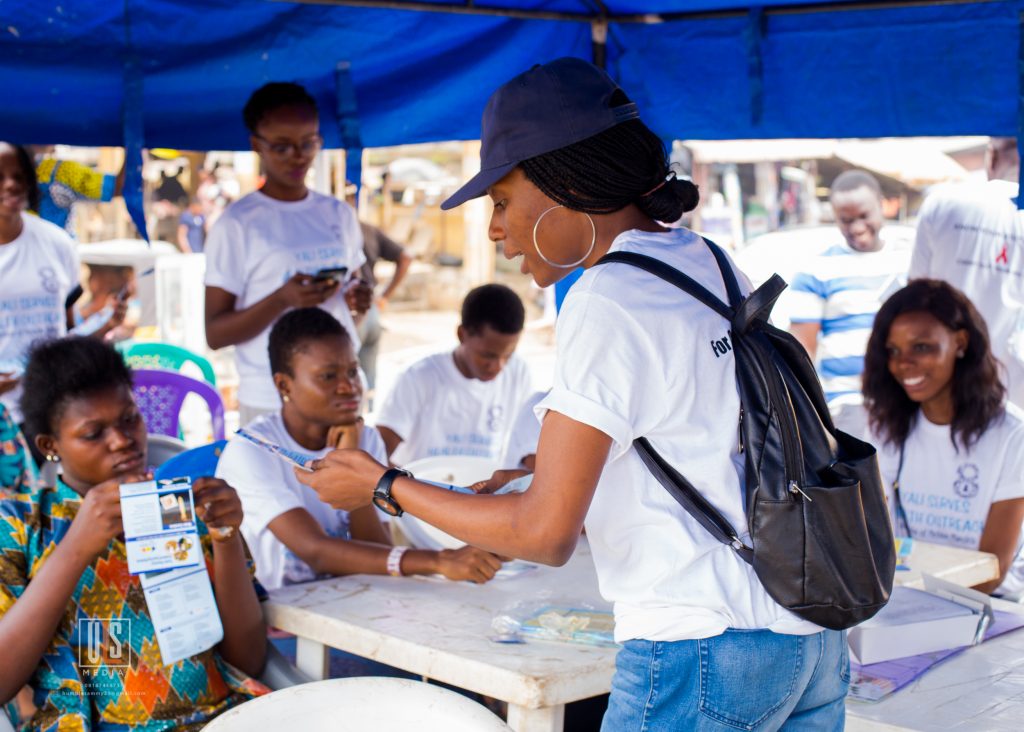 Nelson Mandela International Day was launched in recognition of Nelson Mandela's birthday on 18 July 2009 via unanimous decision of the UN General Assembly. It was inspired by a call Nelson Mandela made a year earlier, for the next generation to take on the burden of leadership in addressing the world's social injustices when he said that "it is in your hands now".
Sustainable Impact and Development Initiative (SID Initiative) partnered with Educrea8e Foundation to organize a YALI serves event on the 20th of July, 2019 at Isolo Market, Lagos. The event which was a community outreach was aimed at providing residents and community members of Isolo Local Government, Lagos with HIV/AIDs prevention and treatment services as well as sensitize them on family planning.
The partner organization sensitized the residents on Tuberculosis (TB) while SID Initiative sensitized them on HIV/AIDS and family planning. Ms. Blessing Ashi, a trained peer educator spoke about the mode of transmission, prevention, and treatment of HIV/AIDS. She also spoke about family planning, the different methods available, and their use.
The volunteers also took to the streets, shops and markets sensitizing people on family planning both old and young. Condoms were distributed including behavioral change communication materials on family planning.
A total of 207 persons were reached comprising of community residents, market sellers and young people. 84 persons were screened for TB and HIV. Of those, 10% presumptive cases were identified (43% were men and 57% were women).
It is imperative that we reach the most hard-to-reach communities with information and services on their sexual reproductive health.