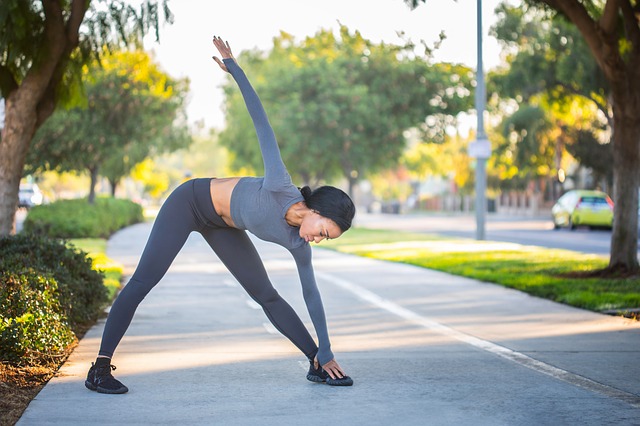 "Take care of your body. It's the only place you have to live in." – Jim Rohn said.
Health, they say is wealth, exercise is yet another but what do you do when the gym you hit during the weekends are closed? If you are currently stuck at home you may be feeling demoralized, having bedsores or you feel you are gaining weight that you never wished for.
Have you been training for a marathon before or you enjoy the daily visit to the Gym to look fit, it can be tough putting those beautiful things you drew strength from to halt.
Are you struggling with keeping fit while you work from home?
We could help you with 5 easy exercises you could do at home during this period.
Start with the low impact exercise that engages your body, mind, and soul at the same time exercise that keeps you motivated and keeps you at alert.
Yoga: Yoga at home would definitely be a great option if you are a beginner, it could be best if you watch videos to help you get started or subscribe to a fitness coach online.
Push up: A push up is a common exercise performed in a prone position by raising and lowering the body with the straightening and bending of the arms while keeping the back straight and supporting the body on the hands and toes. It helps you build your arm strength, hold biceps and triceps, and exercise the muscles too.
Sit-ups: The sit-up can also do more than great good for you at this time, building your abdominal endurance, strengthening and tightening your abdominal muscles.
Squats: A squat can be done at home, it helps build the muscles around your hips, abdominal muscles too. You lower your hips from a standing position and take gradual movement down.
Dance/Zumba session: Dancing helps you burn fats with you not knowing, you make different moves to dance and keep your body strong and active. Dancing is a whole-body exercise, fun-filled it helps balance coordination. A 30-45 minutes dance session burns over 130 calories. Dance Session burns almost the same calories as a jogging exercise.
If you are a beginner watch tutorials, take online sessions, subscribe to coaches and gradually you will reach the fitted dream body while you are at home.
Remember to always stay healthy while you stay at home.
Gene Tunney said, "To enjoy the glow of good health, you must exercise".
Start exercising if you are yet to commence if you're already exercising keep working out.