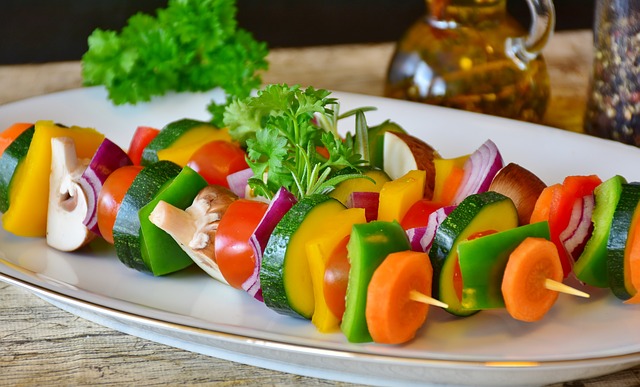 What is Healthy Eating?
Healthy eating is not just about eating and enjoying your meal. It's about eating the right food at the right time. If the right food helps the body and all internal organs to function properly, we can only imagine what the opposite will do. Healthy eating helps to maintain our walk toward a healthy weight and provides the sustained energy you need to be physically active, helps to relieve stress and manage emotions.
With the recent COVID-19 pandemic, Despite the fact there are no specifics as to which food can protect against the virus, having a healthy nutrition boosts the immune system which fight off all diseases. Therefore, eat well and take your health as a priority in this trying times.
Here are some tips to eating healthy:
Eat a balanced diet: While some extreme diets may suggest otherwise, we all need a balanced diet to sustain a healthy body. A balanced diet is inclusive of carbohydrates such as rice, yam, protein like eggs, meats or fish, fat and oils as found in Titus fish, olive oil, the fiber found in fruits and green leafy vegetables, vitamins found in fruits, minerals, and water at varying proportions.
Control emotional eating: Some of us tend to turn to food to relieve stress or cope with unpleasant emotions such as sadness, loneliness, or boredom. But by learning healthier ways to manage/relieve stress and emotions, you can regain control over the food you eat and your feelings.
Limit snack foods in the home: Be careful about the foods you keep at hand. Restrict or eliminate "junk food", sodas, and other sugar-added drinks that are high in calories. If you drink alcoholic beverages, do so in moderation. It's more challenging to eat in moderation if you have unhealthy snacks and treats at the ready. Instead, surround yourself with healthy choices.
Avoid late night eating: This can lead to several health hazards like increase in blood sugar levels, heart diseases, obesity and acidity. Basically, the later you eat, the less your body is prepared to sleep, which can also have adverse effects on your memory and efficiency for the next day.
Plan your next meal: One of the best ways to have a healthy diet is to prepare your own food and eat in regularly. Pick a few healthy recipes that you and your family like and build a meal schedule around them if possible.
These are general guidelines and tips that apply to most healthy people. If you have a chronic disease or other special nutritional needs, contact a registered dietitian for specific recommendations.