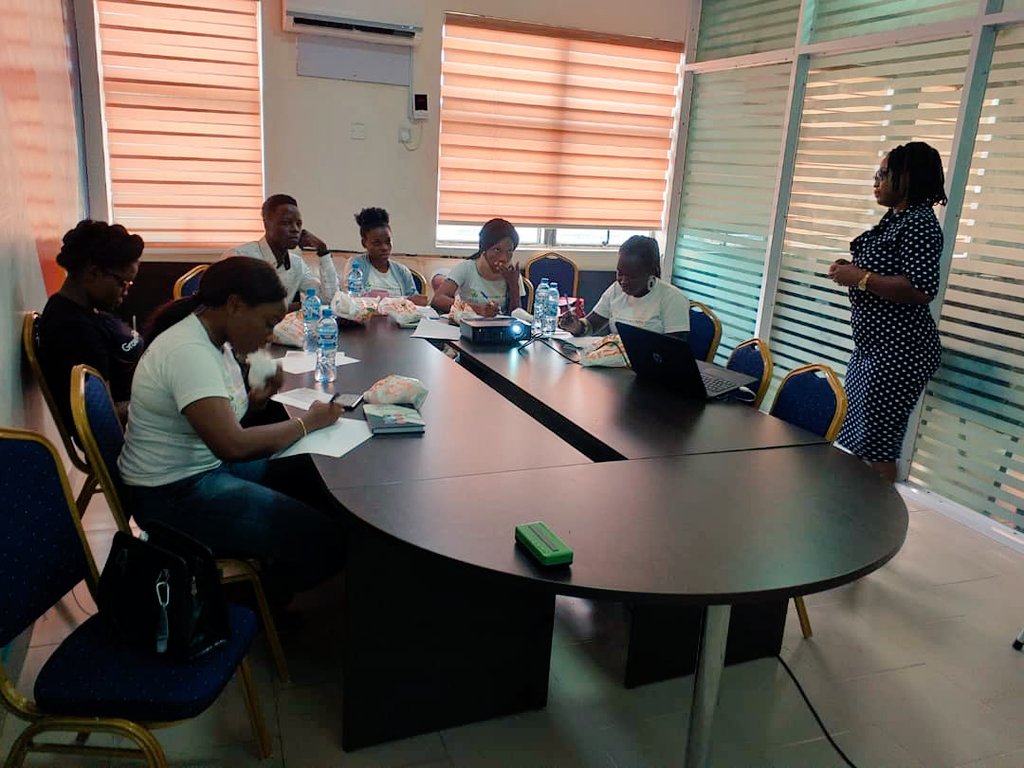 The Sustainable Impact and Development Initiative organized its first capacity building workshop for the management team on the 4th of May, 2020 in Lagos, Nigeria. The aim of the workshop was to build the capacity of the team members on design thinking, programming for young people, use of the media, and increase their knowledge of sexual reproductive health.
The workshop involved seasoned experts and facilitators who took the team on different skills needed to effectively work and deliver on the organization's mission and vision. They include Ms. Progress Oladimeji who facilitated the session on Overview of Sexual Reproductive Health and Young People, Ms. Bukoye Olufunsho who took the session on Design Thinking and Ms. Bunmi oluwashade who took the session on Leveraging on media.
The workshop had in attendance all the members of the team except the legal counsel and Monitoring and Evaluation manager who were based outside Lagos. Those present include the following:
Ms. Elizabeth Talatu Williams – Executive Director
Ms. Mary Adeoye – Programs Manager
Ms. Blessing Ashi – Programs Manager 2
Ms. Funmi Taiwo – Communication Manager
Mr. Julius Ilori – Partnership Manager
Ms. Chinonye Chukwunenye – Account Manager
The team led by the Executive Director developed their annual work plan which guided their activities for the year 2019.